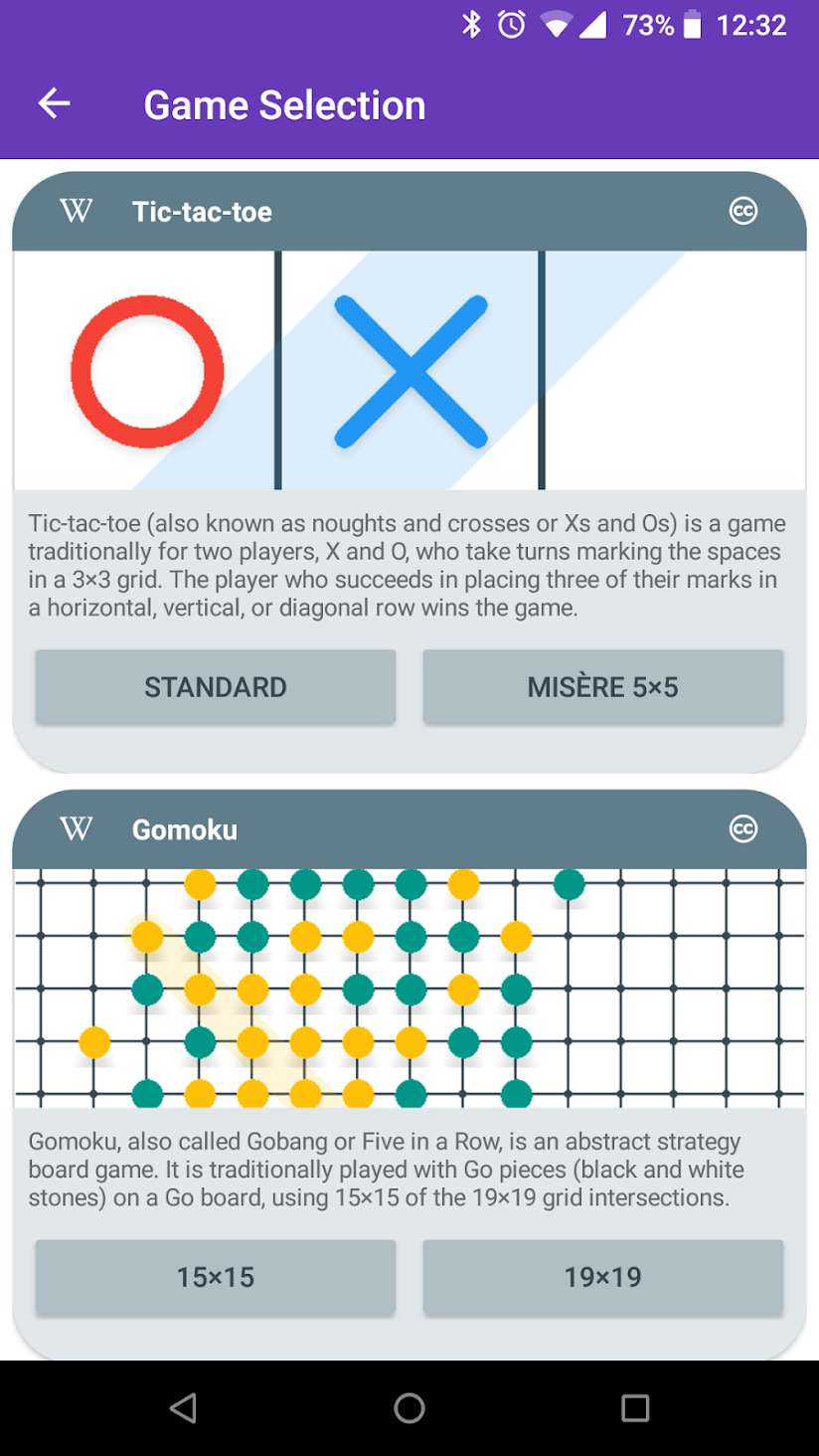 Fixed many minor issues with the AI.
Added a rematch button.
Improved the game selection screen.
Added Wikipedia and Creative Command attribution.
Added the in-game move history browser.
Friday, January 26, 2018
Fri, Jan 26, 2018
26 Jan '18
Release notes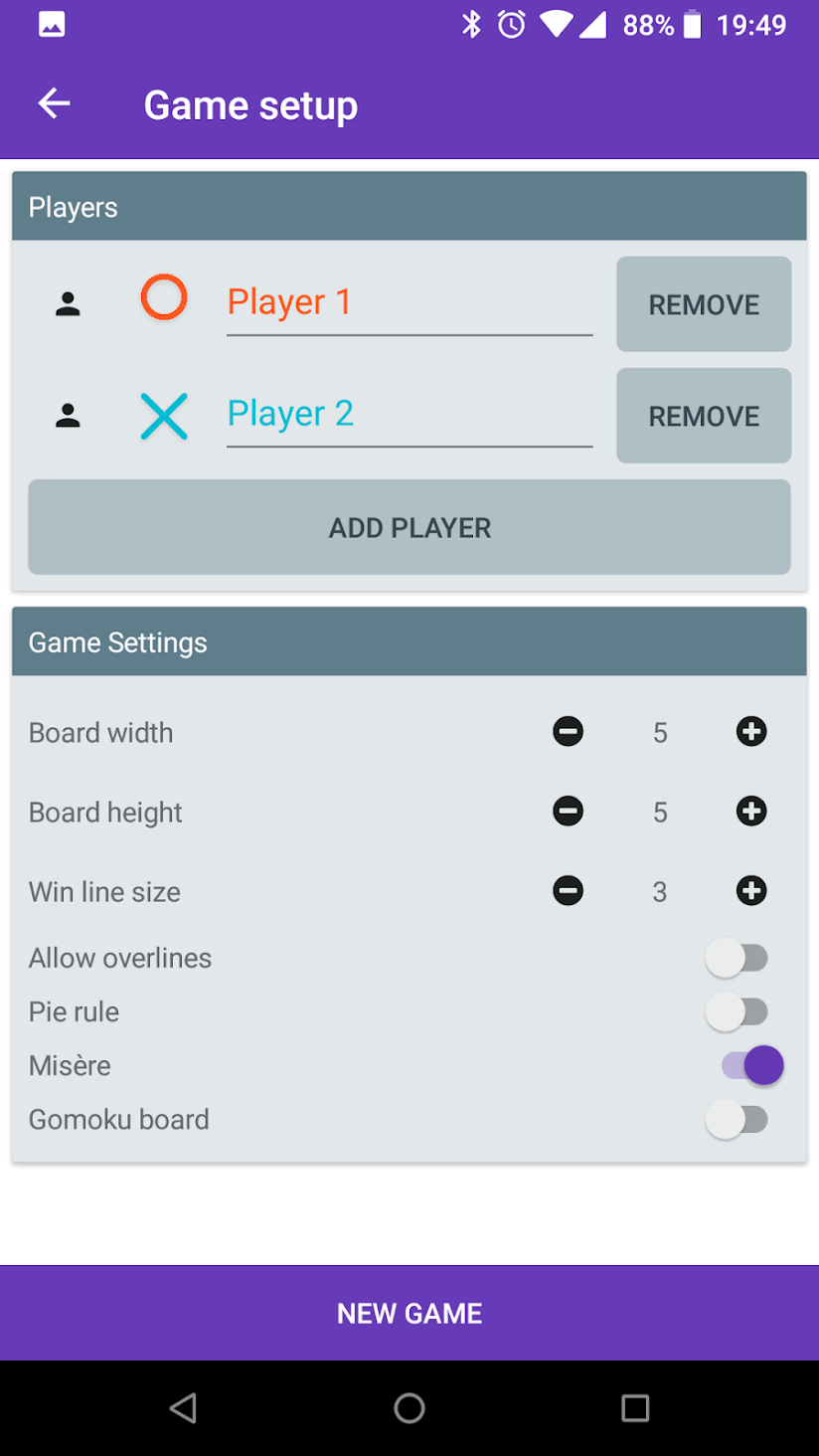 Initial release.
Tic-tac-toe and Gomoku.
Any number of human and/or AI players.
Customizable board size and win line size.
Friday, January 5, 2018
Fri, Jan 5, 2018
05 Jan '18
Release notes