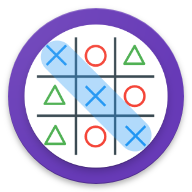 Tic-tac-toe Collection
FREE Tic-tac-toe game
Thousands of game variations
Cross-platform WiFi multiplayer
AI with variable difficulty
Single player campaign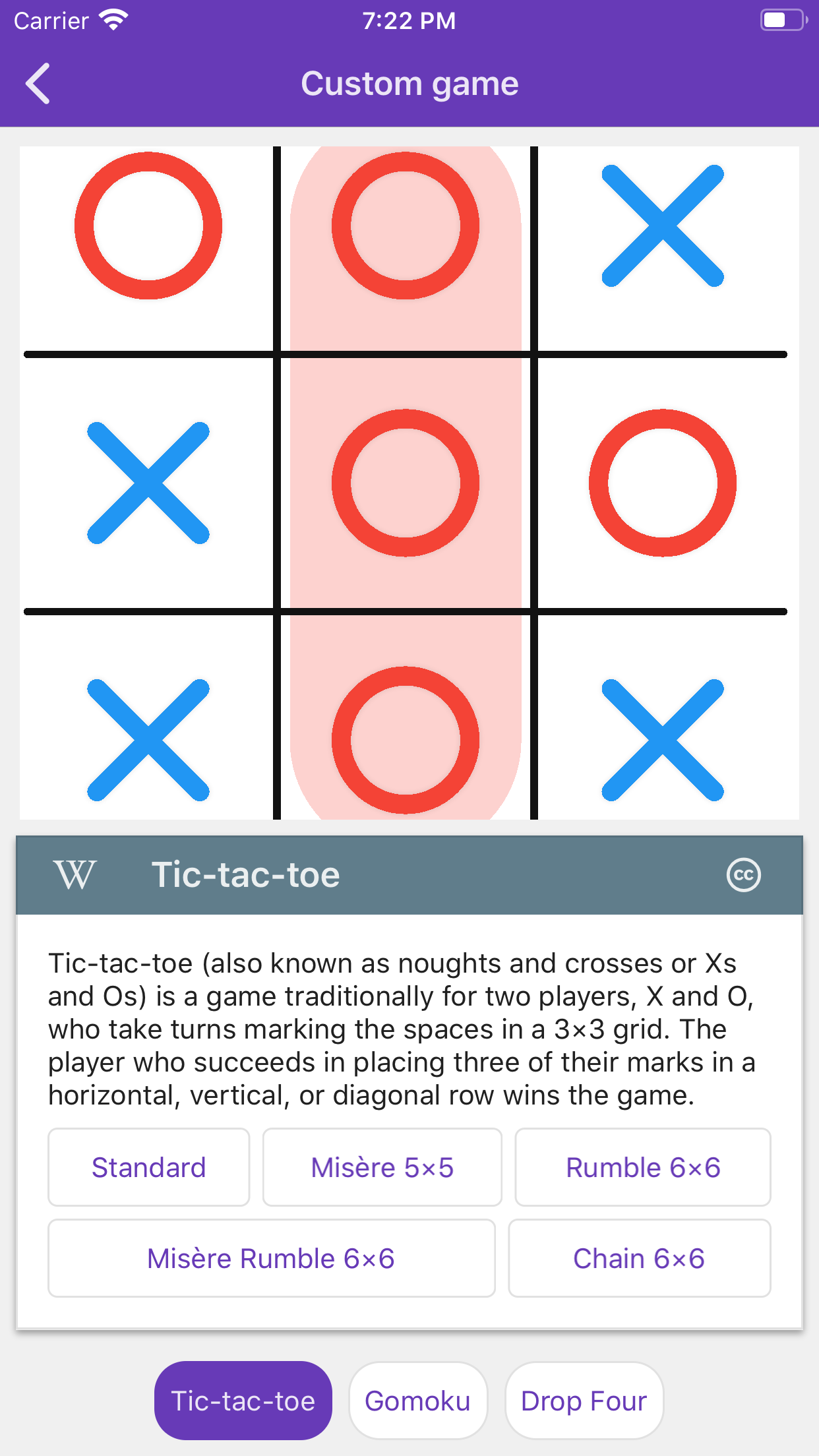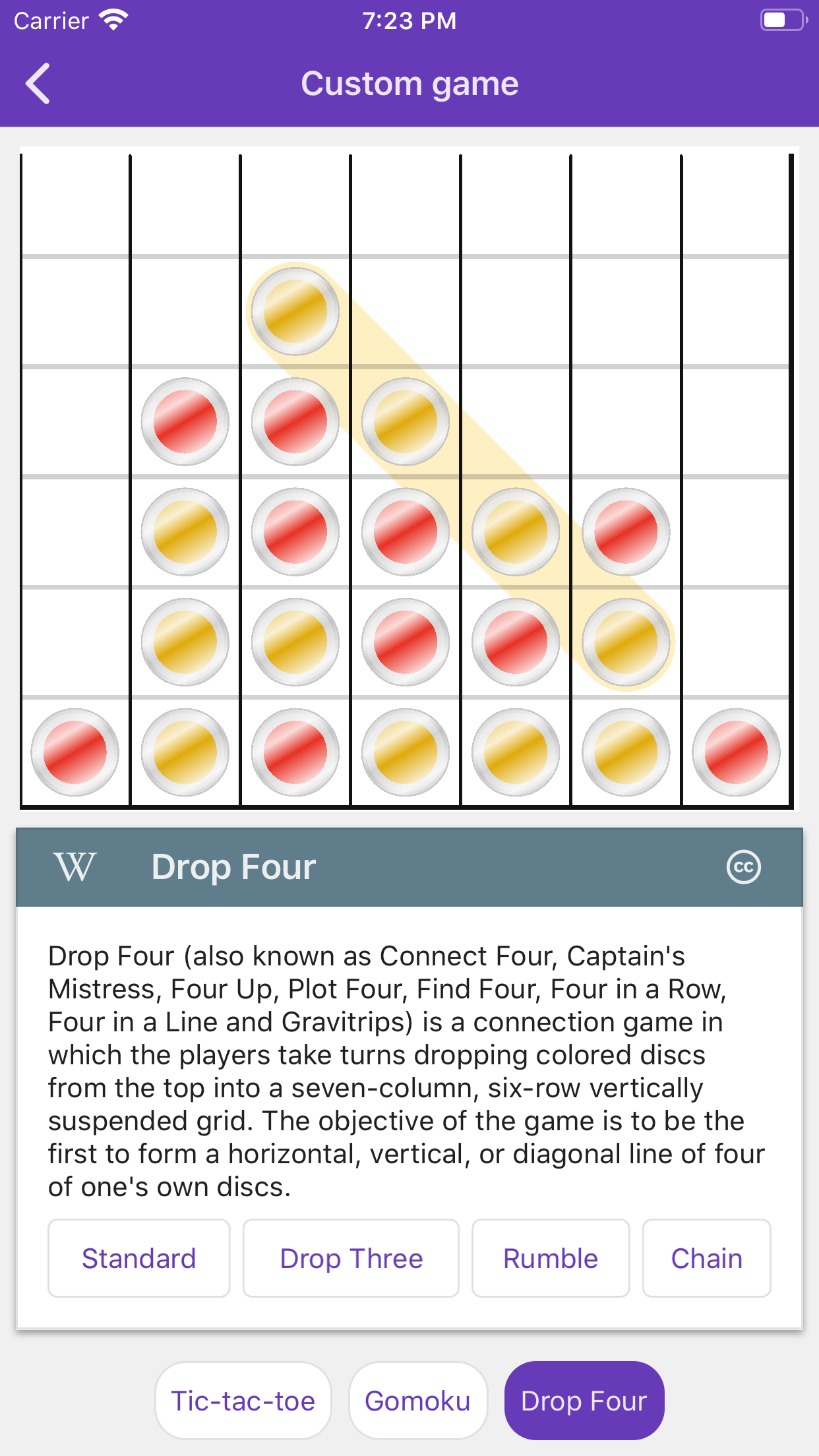 This version is not supported on Android 4.4 or earlier
Added auto light/dark mode detection.
Made it so you can edit a player by tapping on the icon, not just the edit button.
Improved Gomoku and Drop Four rendering.
Reduce default zoom level for topology games.
Fixed the "rate app" link on iOS < 10.3.
Updated many libraries used by the app.
Wednesday, March 4, 2020
Wed, Mar 4, 2020
04 Mar '20
Release notes
0.19.1 of Tic-tac-toe Collection drops support for landscape orientation on phones.
This has been difficult to support and made certain complicated screens (like the game setup screen) take much more effort for very little gain.
Tablets will still support landscape orientation, however there will no longer be a custom layout for landscape (on the few screens that did).
Tuesday, December 31, 2019
Tue, Dec 31, 2019
31 Dec '19
Announcements