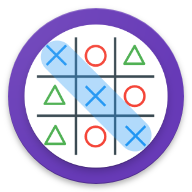 Tic-tac-toe Collection
FREE Tic-tac-toe game
Thousands of game variations
WiFi and pass-the-phone multiplayer
AI with variable difficulty
Single player campaign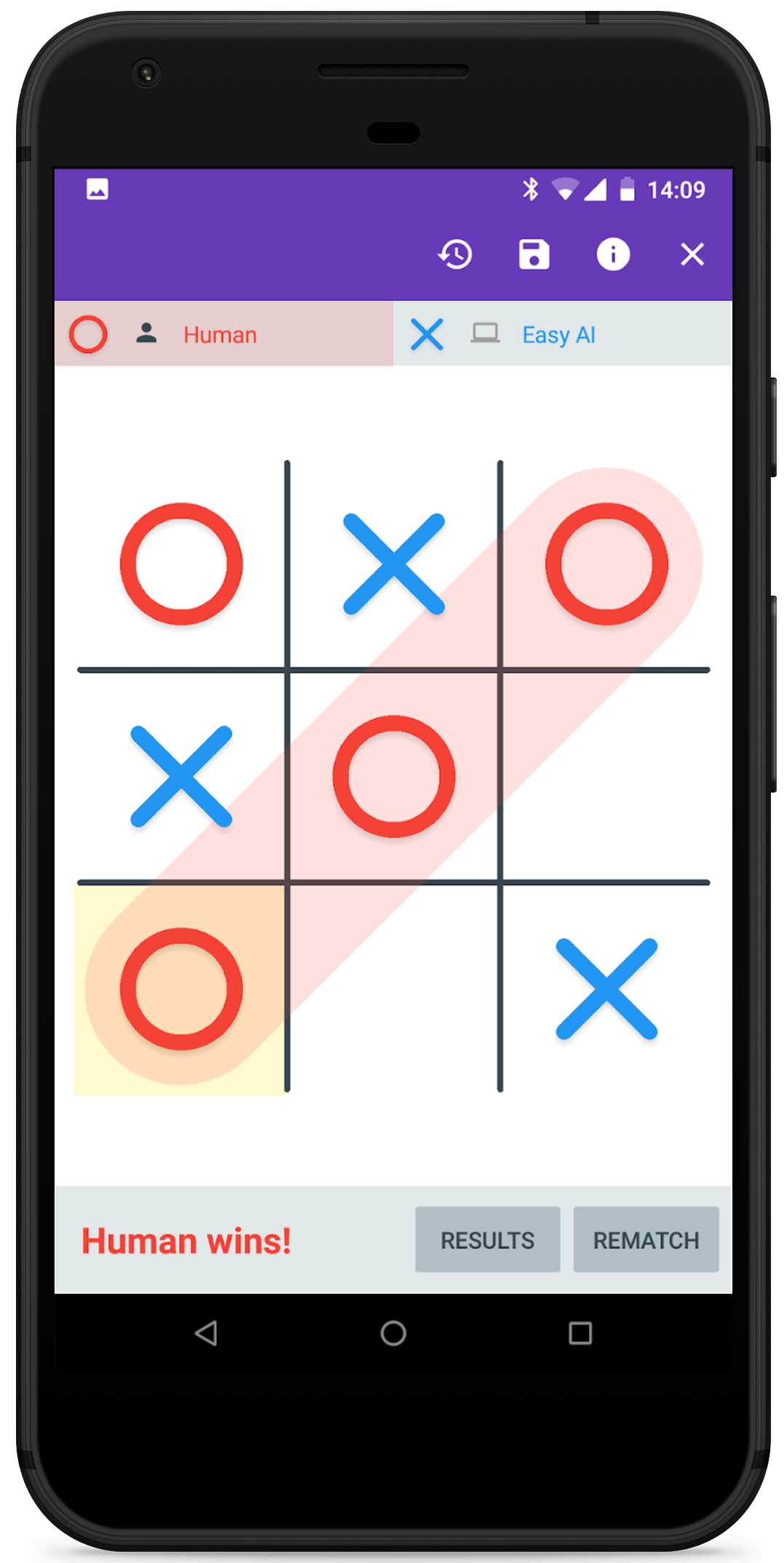 From 0.16.2 onwards, the app will not collect your Google Advertising ID as part of the analytics the app uses. The privacy policy has been updated accordingly.
What is Google Advertising ID
This link explains it quite well, but basically it is an identifier stored on your device that identifies you to Google when using different apps and when browsing websites. This allows Google to determine a lot of information about users.
This information is not directly available to people who operate apps or websites (like me), but is available indirectly in an aggregate form. For example, I can see a report that says what percentage of my users are male or female, what their age ranges are, and even their interests broken down into various categories.
While this is all quite interesting, I realised I'm not making any decisions based on it, so I decided to disable it.
What does this have to do with advertising
One of the main uses of the data is to provide more relevant advertising. That will still be enabled for Tic-tac-toe Collection for users who have personalized ads enabled. It functions based on information already collected about you (from other places that have Google Advertising ID enabled for their analytics).
You can opt-out of Google's advertising tracking completely.
TLDR;
With regards to Google, Tic-tac-toe Collection will no longer be a source of information about you, but will still use it if it is available.
Made network games work if you start the app without a network connection.
Fixed startup issues on iOS.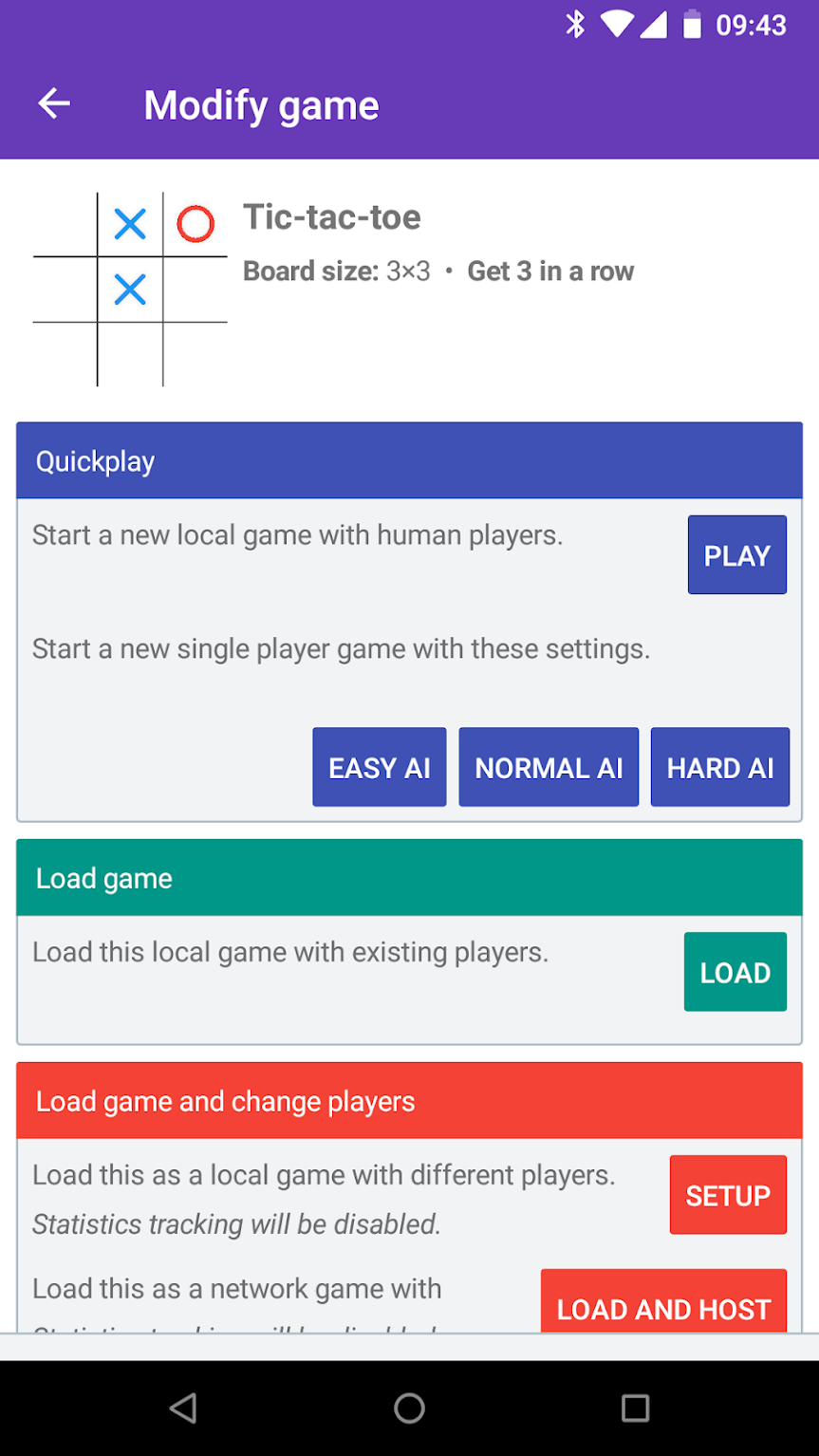 0.15 brings a new flow for starting or loading a game based on other games.
It is currently accessible from the load game page, as well as relevant items on the main page, and provides a number of options depending on the source.
First is quickplay, which is always available. This lets you start a new game with all human players, or one human player and AI of a specified difficulty.

Setting up a new game (with the normal setup options) is also always available.

If it is a campaign game, you can continue the campaign. You can also load the game as a normal game (this won't affect campaign progress).

If the game has existing game data (i.e. you are loading a game) then you can load the game but edit the players. This could be useful if you were playing against a human and want to continue with the AI for instance.

Finally, all these options can be used for local games and network games. This was a big part of the motivation since network games can normally only be continued with the exact same devices. If you need to continue with a different device, you can load and host the game and then change the players.
This is all part of a wider effort of general quality-of-life improvements. The next thing will be a revamped game selection screen which will make significant use of the new game buttons.