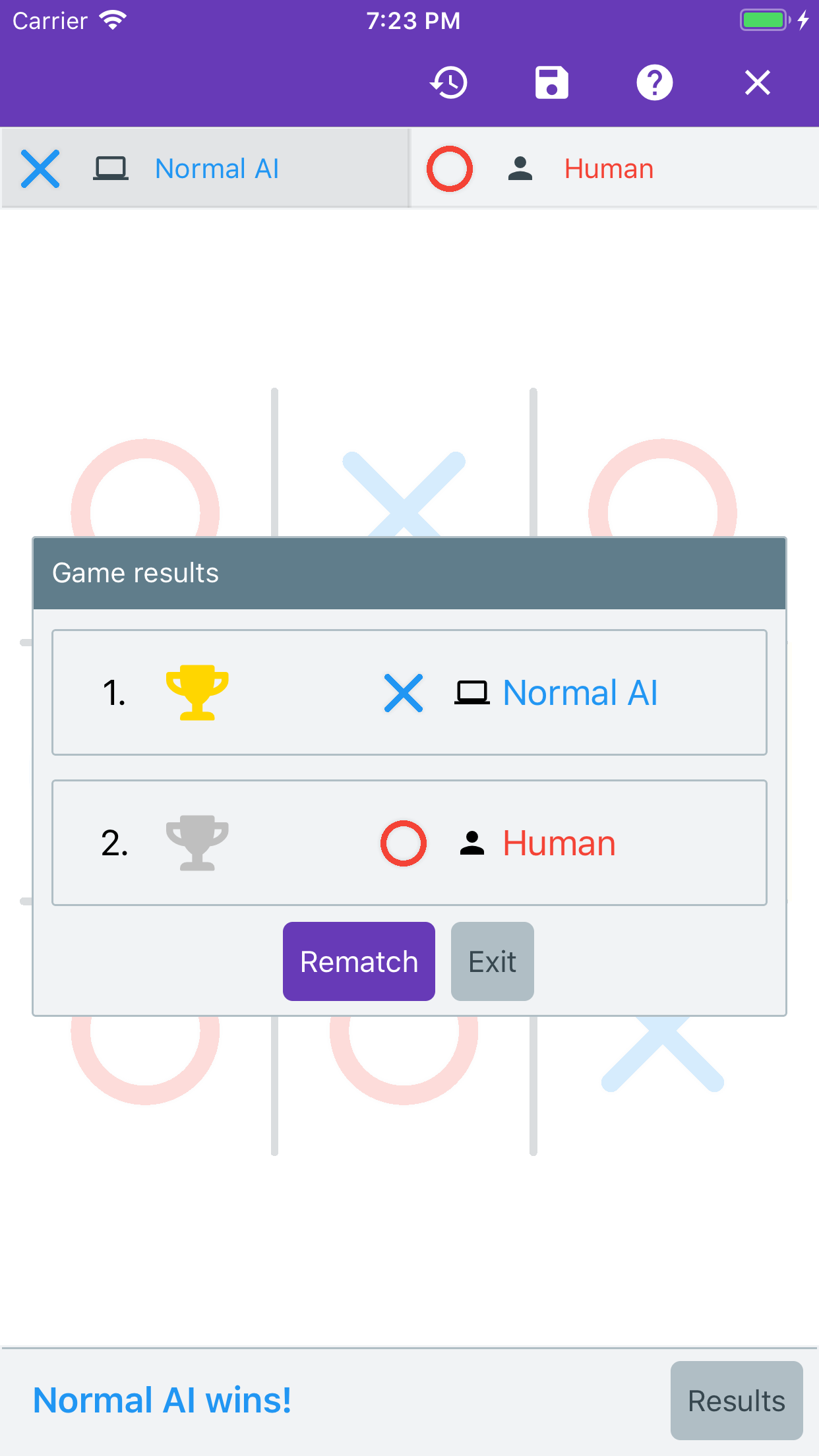 I am happy to announce the beta version of Tic-tac-toe Collection is now available on iOS via TestFlight.
The game was always intended to be multi-platform, and the iOS version has been mostly functional the whole time. My recent work has been polishing things up and adding some platform specific features.
Platform specific features sounds more exciting than it really is - I was actually fixing analytics, crash reporting and adding ads. For the time being, I have not added in-app-purchase support so that means no Prime just yet.
Additionally, the app is limited to iPhones (no iPads) in portrait mode (you can still install on an iPad like any other iPhone app). The Android version does technically support tablets and landscape, but it has been a little half-hearted, so I decided to wait until I had improved it before enabling it for iOS.
But apart from that, all existing features are supported, including cross-platform multiplayer.
Monday, January 14, 2019
Mon, Jan 14, 2019
14 Jan '19
Announcements